Customer data is essential for creating personalized experiences, and customer education data can be particularly valuable for this purpose. Not only does customer education data provide intelligence around customer health and satisfaction, the same data can also be used to drive targeted initiatives across the marketing, sales, and customer success functions.
In this webinar, Randon Ruggles, Manager of the Curriculum and Content Development Team at Jamf, will discuss the importance of connecting your Customer Education program to the other business systems and tools used by your company. Randon will share his insights and how-to's for connecting customer education data to your company's CRM, program management, marketing automation, and content creation systems.
Join us to learn about:
How to build a Customer Education program that can successfully adapt to changing business situations
Five common Customer Education challenges and how they can be solved with business product and service integrations
Key results and takeaways from Jamf's integration implementation
Register now to view the recording!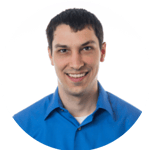 Randon Ruggles
Manager, Curriculum & Content Development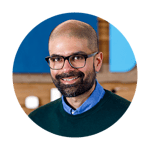 Aashish Dhamdhere
Vice President, Marketing