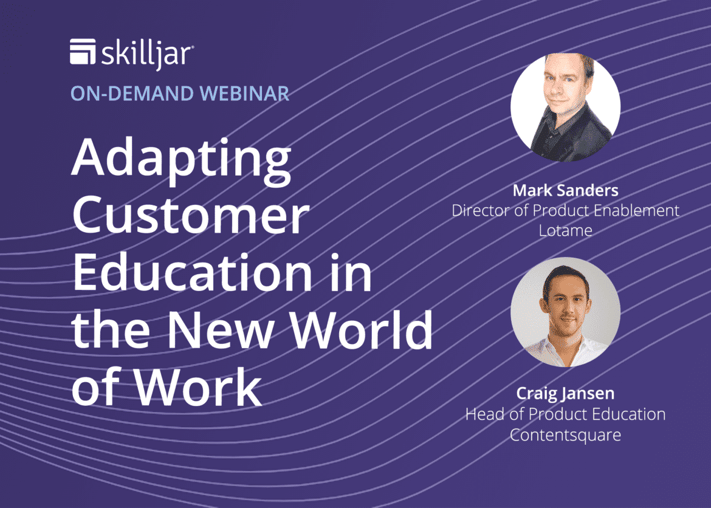 COVID-19 has resulted in enormous shake-ups in the Customer Education world. Live training sessions are being canceled, customers have new, pressing needs, and business priorities are changing to cope with the global economic shifts. Customer Education teams are quickly adapting their programs to accommodate the new needs of their customers, and the new conditions of the remote work environment. In this webinar, we'll sit down with Craig Jansen, Head of Product Education at Contentsquare, and Mark Sanders, Director of Product Enablement at Lotame to discuss:
How customer learning behaviors have been changing since the start of COVID-19 outbreak

How Customer Education teams can adapt to help customers

How to expand the impact of your team during uncertain times
Panel Questions
Tell us a little bit about your companies and how customer education has supported your customers in the past.

How have your plans changed?

What new demands are you hearing from your customers?

What new accommodations are you making?

How do you think this will change your operations moving forward?

What new colleagues are you engaging with that you haven't worked with before?