The Why, What, & How of Transitioning to Virtual Training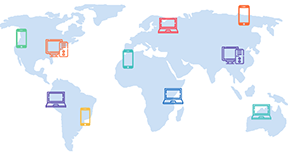 While in-person training has a place in your education strategy, it can also be challenging to schedule, and, in light of recent events, impossible to attend. Over the past several years, we've seen increased interest in the use of on-demand training to equip customers with the knowledge they need to be successful. Self-paced, on-demand programs can give students access to the information they need, exactly when they need it.
In this guide, we'll explore the key characteristics of on-demand training and delve into the benefits of this method for students.
We'll cover:
Why you need On-Demand, Digital Learning
How Voluntary Learners are Different
How to Get Started with Virtual Training
Tips for Engaging Virtual Learners
Technology Requirements for Virtual Training
Additional Virtual Training Resources
Ready to get started? Let's dive in!