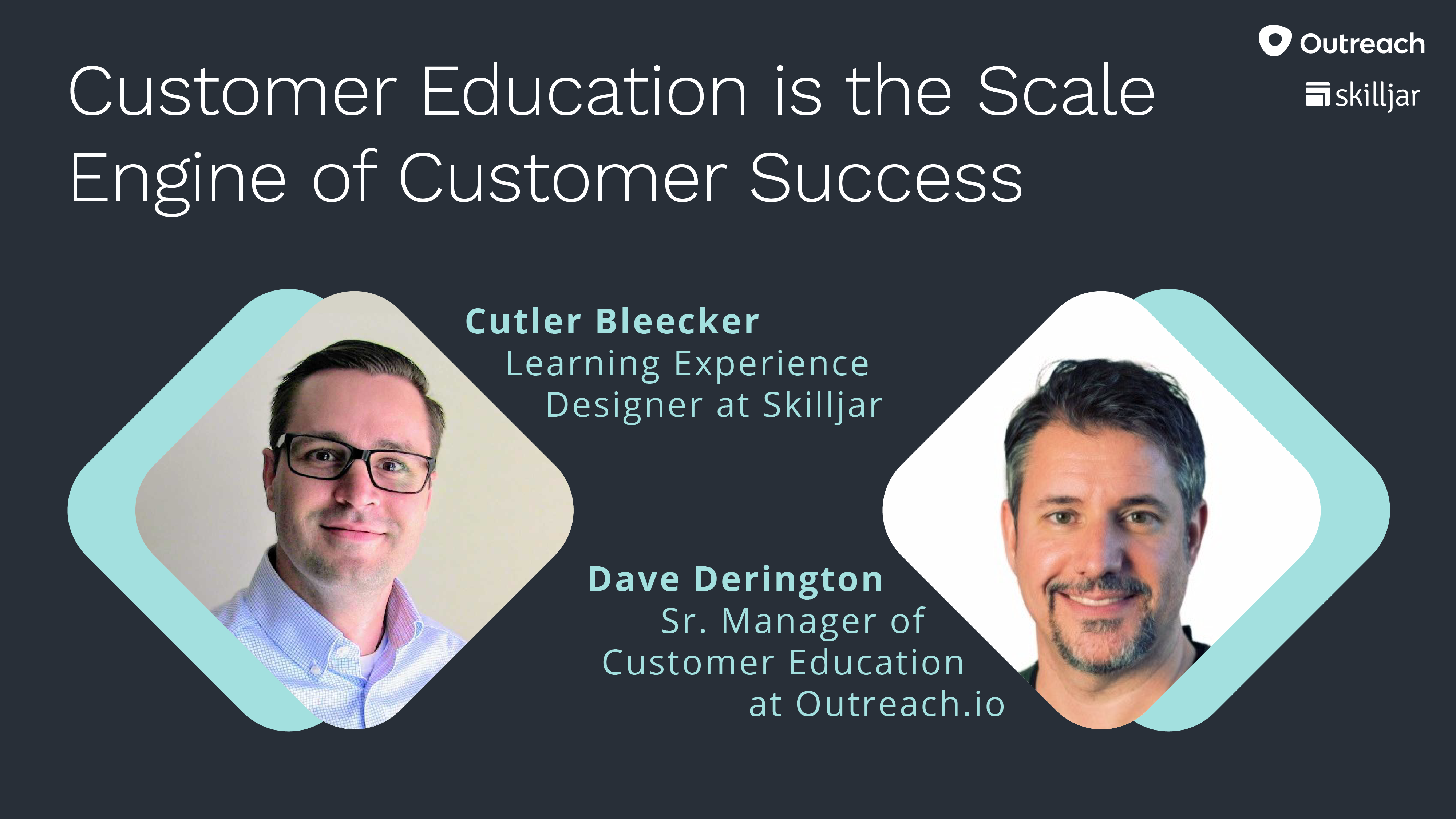 1:1 customer training can drain your Customer Success team's time and energy. If approached correctly, your customer education can support your customer success growth — not hold it back.

But how? How can you continue onboarding, engaging, and retaining customers, while also freeing your CS team to focus on more strategic work?

Enter: Dave Derington, Sr. Manager of Outreach's Customer Education program. Join Dave for this 60-minute webinar, where he'll dive into the ways customer education can accelerate your user growth while improving the way your team works.

You'll learn:
What successful, scaleable Customer Success looks like

The role Customer Education plays in customer success

How Customer Education can scale CS
Dave Derington
Dave is the Sr. Manager of Outreach's Customer Education program, working relentlessly to help customers, partners, and team members alike have passion for outreach. Part investigative journalist, part teacher, and part computer geek, Dave loves to make complex technology easy by learning things the hard way and sharing that knowledge to everyone who needs it in a fun and relatable way. Connect with Dave on LinkedIn here.
Moderated by: Cutler Bleecker - Learning Experience Designer, Skilljar
Register now to view the recording!