Engaging and Empowering Customers with Video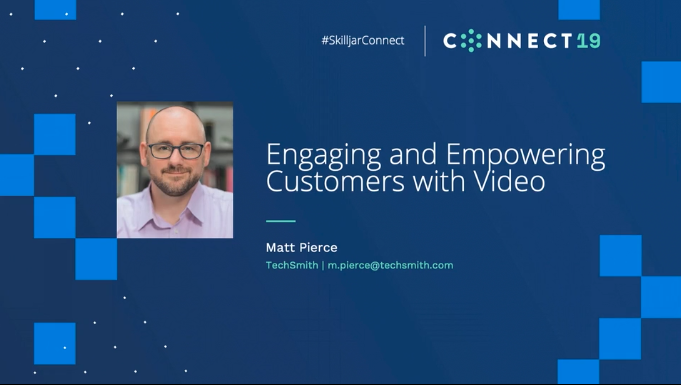 Video is one of the most impactful mediums for customer training and as video creation becomes more and more accessible, it's importance continues to grow. In this keynote address at Skilljar Connect 2019, Matt Pierce, Learning and Video Ambassador at TechSmith, details how and why video should be a key component of any customer training program. Additional topics discussed include:
Strategies for developing and integrating video content into your Customer Education program,
Video development tips and best practices, and
How TechSmith uses video to increase product adoption and drive revenue.
Register now to view the recording of Matt's address and download the accompanying presentation.