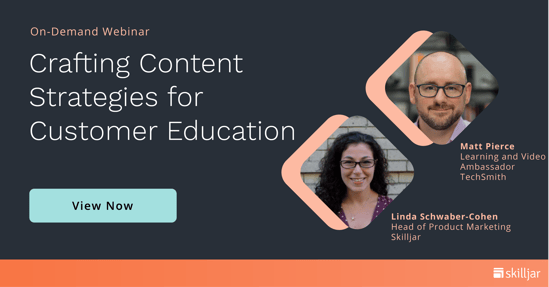 Strategy before tactics. Is that what you're doing with your content? Or do you find yourself creating seemingly random acts of content in your quest to keep up with demand?
In the COVID-19 age, Customer Education teams are working in overdrive to create content. New customer needs, changing corporate initiatives, and a renewed focus on customer engagement are forcing teams to buckle down and deliver at an incredibly fast pace. But with these new demands, are you taking the time to evaluate your content strategy and prioritize appropriately?
In this webinar, we will tap into over 30 years of combined Customer Education experience to share best practices for designing a winning content strategy.
Join us to learn about:
Designing a content strategy that meets learner needs
Questions to consider before you start creating new content
Tips for updating content and rapid content development
Register now to view the recording!