Aligning Customer Education and Certifications: Models for achieving integrated outcomes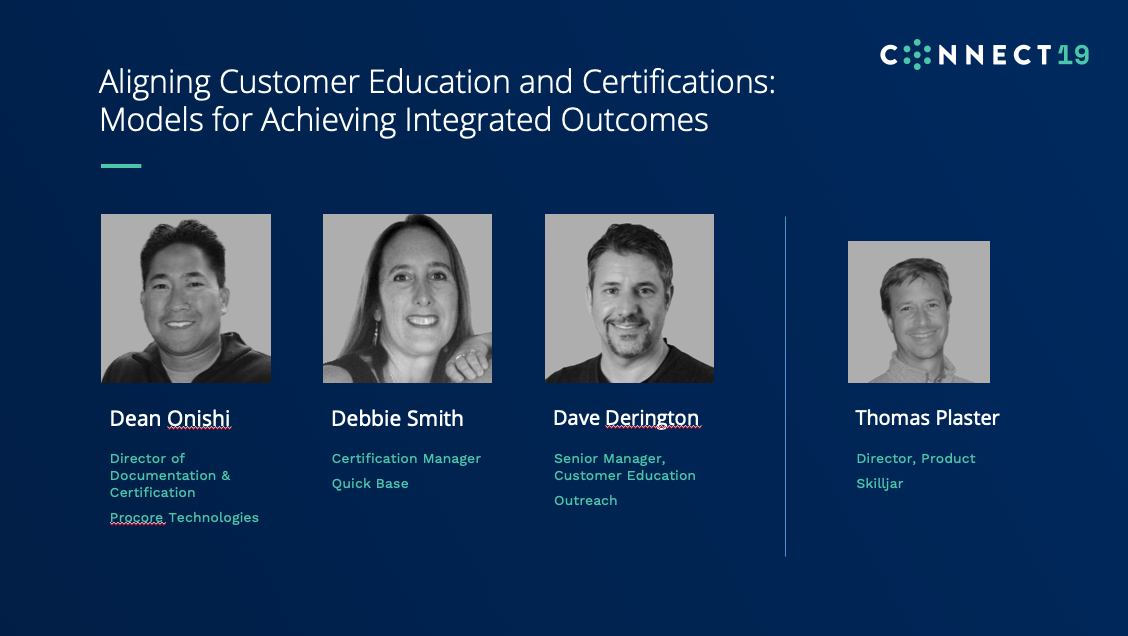 Panelists: Dean Onishi, Procore, Dave Derington, Outreach, and Debbie Smith, QuickBase
In this panel discussion from Skilljar Connect 2019, moderated by Skilljar Director of Product, Thomas Plaster, our guests discussed the benefits of a certification program and how such a program relates to Customer Education. The panelists explore the various types of credentials available and the benefits of each.
Other discussion topics include:
Monetization of credentialing
High-stakes vs. low-stakes certifications
Aligning curriculums, certifications, and other forms of assessment
Assessment development and management
Register now to view the recording of this panel. If you're interested in learning more about this topic, we encourage you to check out our on-demand webinar, Badging, Certifications, and Certifications: Which is right for your Customer Education program?