6 Ways to Secure More Training Budget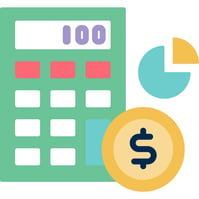 Are you struggling to secure budget for your training program? Is convincing your CFO that you need more financial resources an uphill battle?

In this eBook, we'll show you 6 ways to demonstrate the value of your program to stakeholders and secure the financial resources you need to be successful. You'll learn:
You'll learn:


How the following financial metrics will help you demonstrate the ROI of training:

Customer Lifetime Value (CLV)
Annual Recurring Revenue (ARR)
Associated Cost Reductions
Revenue Generation Opportunities

How training can can help internal teams become more productive by:

Helping Customer Success provide both personalized and scalable customer support
Reducing repetitive support tickets and enabling the Support team to effectively address more complex issues
Ready to get started? Let's dive in!